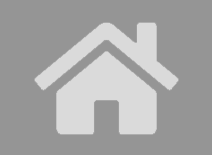 List Price:
| | | | | | |
| --- | --- | --- | --- | --- | --- |
| Property Status: | | Property Type: | | Transaction Type: | |
| Days On Market: | | Occupancy Status: | | | |
| Bed(s): | | Bath(s): | | Garage: | |
| Lot Size: | | Square Feet: | | Basement: | |
| Year Built: | | Units | | | |
In order to place the offer you need to log in or create an account.
Frequently Asked Questions
---
Why provide your contact information?

Listing Agents on RES.NET's Agent Portal efficiently communicate by connecting to all parties involved in the Real Estate transaction. Providing your contact information allows you to submit your Offer to the Listing Agent and enables the agent to keep an effective line of communication with you throughout the transaction process.

How do I benefit?

By submitting your offer through RES.NET, you will be able to manage and track the offer process and stay in contact with the Listing Agent. You will also have access to search other listings, giving you a head start in today's market. RES.NET's Agent Portal is a best-of-breed technology platform that provides cutting edge Listing Management Tools, Communication Efficiencies, and Exposure to new business all in one centralized location.

What is the next step after my offer is accepted?

Share documents and send and receive messages from the Listing Agent. RES.NET will give you the ability to close communication gaps and manage the transaction efficiently by creating a seamless process for you and your client throughout the life of the transaction.

Don't have an offer but want to learn more about becoming a RES.NET Professional Member?

To learn more about the benefits of becoming a RES.NET Agent, please visit us at WWW.RES.NET or call us at 800-760-7036 to speak with a Customer Support Representative.